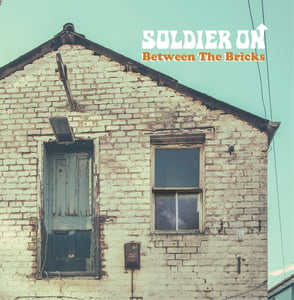 £

5.00
Released 02/03/2015.
1. No Mans Land
2. Get Up
3. Bookmaker
4. Signs of Life
Recorded at La Chunky Towers, Glasgow.
Engineered, Mixed and Mastered by Johnny Smillie
Featuring Chris Hardie - Saxaphone, Sam Prescott - Keyboards,
Tom MacNiven - Trumpet and Fluglehorn.
Artwork and Photography by Arpad Horvath taken at The Hidden Lane.
www.wearesoldieron.com Copyright © Soldier On 2015